To avoid such widespread devastation for small business owners, the restaurant association is asking state and federal officials for help getting insurance companies to pay business interruption claims, help paying commercial rents and increasing the capacity for indoor dining.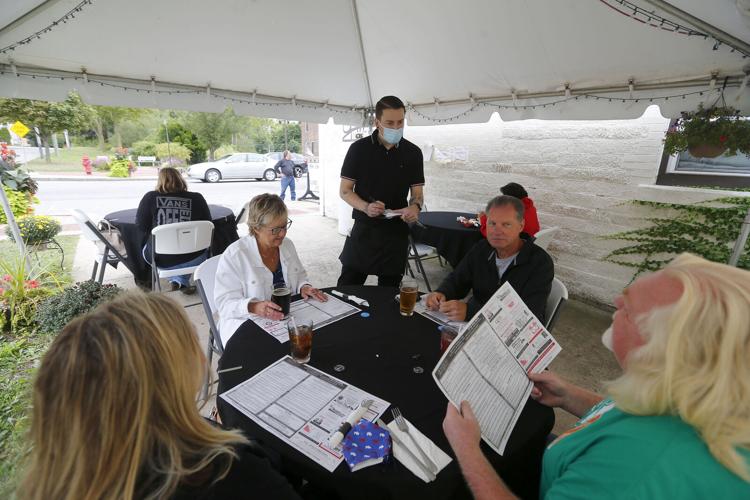 Until that happens, Skoob's Village Grille in Lancaster hopes it can "weather the storm," said owner Bill Skubis. 
The restaurant opened a patio in front this summer and tried to put a tent out back. But, with a view of the Dumpsters, it wasn't ideal. Skubis plans to start construction on a permanent deck, a members-only cigar bar and an open-air cafe next year.
"You gotta have outdoor dining with Covid," he said.
With gatherings of more than 50 people prohibited, the restaurant lost its wedding bookings and many banquets. Without the banquets, Skubis has more space upstairs to add tables but the added seating doesn't go far to recoup losses.
Skoob's has made significant investments into making the restaurant safer and more sanitary. But it's odd, he said. Older customers who are more vulnerable to Covid are dining out less. But younger, less cautious bar customers have surprised him by gravitating to places that have more lax policies.
Private clubs are not required by the state to serve "substantial" meals with alcohol sales.