Greg Syposs got sticker shock last month when he ordered his usual tray of pizza and 30 wings. The meal for his family of seven usually cost $53 but had jumped to $63.
"I was a bit surprised," the Niagara Falls resident said.
At first, he assumed the price hike was a result of higher labor costs and, maybe, an effort to make up lost revenue from state-mandated restaurant closures.
"I asked and they told me there was a shortage and prices went up on their end," Syposs said. "It's understandable it would pass on to the consumer."
Not all customers have been so understanding – especially those who remember paying 20 cents per wing during happy hour. 
As the shortage drags on, what does it mean for restaurants in the region that made chicken wings famous?
In short, it's a big deal.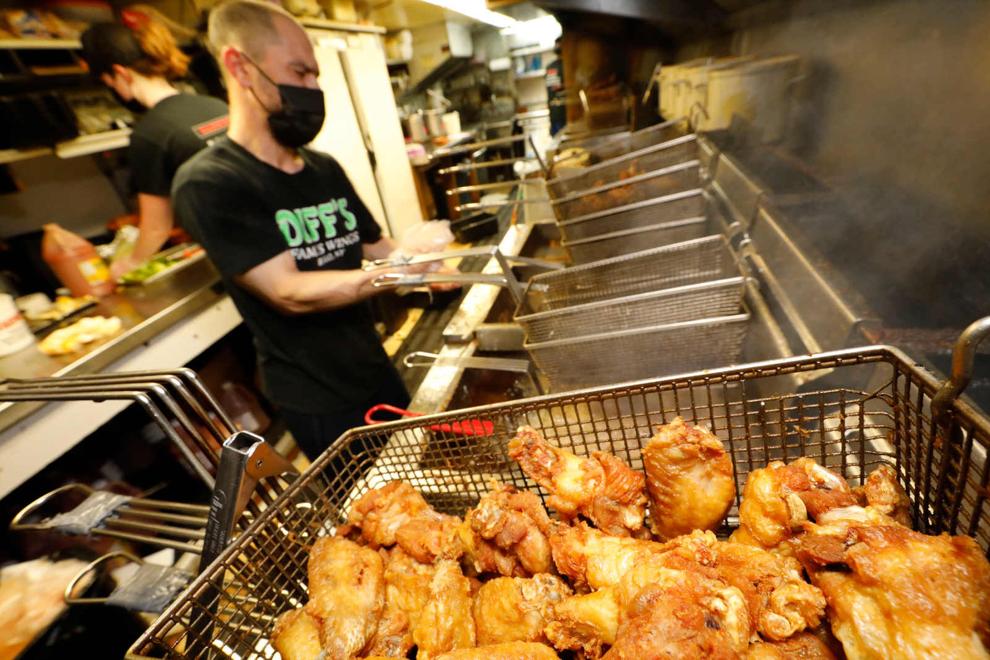 It means more tension piled onto what has already been restaurants' most difficult year in modern memory, they said. It has been crushing for bars, pubs and pizzerias that rely on wings as a significant portion of sales. And, while restaurants have been able to temporarily stop offering certain dishes to keep prices down, taking the Buffalo staple off the menu is not an option. 
Already strained by the tight labor market, the higher costs are a blow to their crimped budgets – even as mandates loosen up and patrons are more willing to dine out.